Wishlist successfully created
Wishlist was successfully updated
JOIN US FOR OUR ONLINE SESSIONS
During our event, we're holding a series of online sessions to help you gain insights, inspiration and knowledge from our panel of experts on the topics and opportunities facing your business right now.
Our experts will host a recorded online session on Zoom and will then be available afterwards, so you can ask them questions in a live chat Q&A. All you need to do to register your place is select the sessions you want to attend below and we'll send you the link to be able to join the sessions you want to attend.
Sign up to the sessions you want to attend below. You can attend as many as you want.
THE PROGRAMME
10th November
2:00 PM - 2:40 PM GMT +1 (40 Mins + Live Chat Q & A)
Bibendum – Learning Wine Confidence

Hosted by
JAMIE BARROW
Wine Educator at Bibendum
Bibendum's philosophy is simple – "We want to make wine fun, easy to understand and accessible to everyone. Our trainers are learning and development professionals and self-confessed geeks" Jamie Barrow.
In this session Bibendum will explain their approach to wine training and illustrate aspects of their bespoke Wine Confidence Course. It's designed to increase staff knowledge around wine in order to confidently recommend wines to customers, as well as providing practical skills and knowledge to help teams as they work with wine.
Don't miss Digital Week! 17th – 19th November
Week commencing 16th November is a digital takeover.
Three masterclass seminars over the course of the week hosted by digital agencies Reflect and Verj – who helped create our Virtual Event and Brakes Social Media expert Alvin Engutsamy.
These sessions are dedicated to helping you maximise customer engagement across all your digital channels, whatever the size of your business.
17th November
2:00 PM - 2:40 PM GMT +1 (40 Mins + Live Chat Q & A)
Customer first marketing, where to start?

Hosted by
BECKY SIMMS

SOPHIE TOWE

CEO at
Reflect Digital

Account Director at
Reflect Digital
We all know that our customers are integral to our business, but how do we ensure our marketing has a customer first strategy? In this talk, Sophie and Becky will take you through:
How to understand your audience motivations
---
How to use this understanding within your messaging
---
How to ensure your strategy is customer first
---
Finishing with an overview of the different channels available and their strengths with the customer first approach in mind
18th November
2:00 PM - 2:40 PM GMT +1 (40 Mins + Live Chat Q & A)
Friction is the future for brand, marketing and memorability

Hosted by
BEATRICE ANDREW
Behavioural Science Consultant at Verj
Like many experts in digital, if you follow the mantra 'Don't make me think' in your user experience, think again.
Typical guidance suggests we should create seamless journeys, but the act of thinking helps form stronger memories and stronger associations with brands. Are you missing friction from your marketing toolbox?
In this talk, Bea will explain how friction works from a psychological perspective and introduce examples of positive friction across the user journey. She will share 3 behavioural principles you can use to help increase friction, from campaigns to user journeys and action.
A little about Beatrice
Beatrice is a Behavioural Science Consultant at LAB. She holds a BSc (Hons) Neuroscience from King's College London and is undergoing Executive MSc in Behavioural Sciences at the London School of Economics. Bea has been developing LAB's neuromarketing processes and leading consulting projects at LAB for 3 years. She has 6 years' experience working in Digital and creative. She was previously a digital planner for the Google account at Essence, working in branding and design at Elmwood & Honey. Beatrice is a Keynote speaker at industry events including Women of Silicon Roundabout and Figaro Digital. She is a member of the BIMA Human Insights Council.
19th November
2:00 PM - 2:40 PM GMT +1 (40 Mins + Live Chat Q & A)
Small Changes Big Wins for your Social Media

​​​​​​​
Hosted by
ALVIN ENGUTSAMY
Social Media Channels Manager at Brakes
Recent times has brought huge changes in customer behaviour online, and the way in which people use social media has shifted dramatically. We know how stressful and busy these times are and the thought of finding the time to do social media for your business can be daunting. In this bite size session, we'll cover some quick and easy ways to achieve some big wins on social media which will enable you to enhance existing connections with your audiences and increase your reach with your target audiences.
A little about Alvin
Alvin joined Brakes in 2017 and was the first social media manager across Brakes Europe. Alvin's mission was to transform the Brakes UK social media estate and change the overall perception of social media across the business. Brakes UK has since seen huge increases in community size and engagement and are now the leaders in the social media Foodservice space. Reporting into the Europe Communications Director, Alvin now also works closely with the Sysco Europe social media managers and Sysco US social media team. Alvin has a passion for social media personally and professionally which he channels to drive his strategic thinking.
24th November
2:00 PM - 2:40 PM GMT +1 (40 Mins + Live Chat Q & A)
Brexit – planning for all outcomes

Hosted by
CHARLIE BURTON
Strategic Merchandising & Pricing Director at Brakes
In this webinar, Charlie Burton will talk you through the latest position regarding Britain's new trading relationship with the EU that comes into effect on January 1st. He will cover the range of potential scenarios, the steps that Brakes have taken to protect our customers (and to take advantage of some of the opportunities arising), and what steps our customers can take to ensure that they are best prepared for whatever transpires. Charlie is leading the Brakes Brexit response and has been involved in planning all the way back to 2016. He'll be happy to address any questions or concerns you might have.
A little about Charlie
6 years in supermarket retail in store operations and supply chain. Moved into purchasing at Compass Group in 2000. Joined the Brakes internal audit team in 2004, before moving back into purchasing in 2006. Commercial Director covering a variety of categories across all temperatures until 2011 when appointed Pricing Director, and then in 2017 UK Category and Pricing Director. Currently holds the position of Strategic Merchandising and Pricing Director, with an eye on the future of the Brakes proposition, but also a handle on the present with teams covering pricing, range management and data, as well as customer facing category sales specialists and our export sales team.
1st December
2:00 PM - 2:40 PM GMT +1 (40 Mins + Live Chat Q & A)
The plant-based "evolution"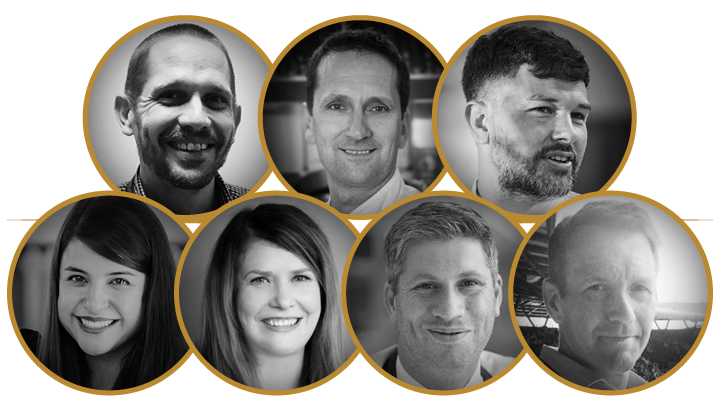 ​​​​​​​
Hosted by
| | | |
| --- | --- | --- |
| PETER INNES | MARK IRISH | RYAN HOLMES |
| Customer Marketing Manager, Hospitality at Brakes | Head of Food Development at Brakes | Culinary Director, B&I at Compass Group |
| | | |
| --- | --- | --- |
| CLAIRE ROPER | ALEX HALL | FIONA SPEAKMAN |
| Head of Marketing – Foodservice at Quorn Foods | Executive Chef at Unilever Food Solutions | Client Director at CGA |
CHRIS JONES
Business Manager at Nestle Professional
Veganuary 2021 is around the corner. How is the industry evolving alongside the growing demand for plant-based dining?
At Brakes we are passionate about food and food trends. While many changes in consumer behaviour are fashionable and short lived, there will always be those trends which change the way we all think about the food we eat.
Plant-based dining has grown from a small niche community, to a mainstream dietary choice with links to health & wellbeing, animal welfare and environmental consciousness.
For this webinar we will be bringing together manufacturers of plant-based alternatives, caterers, and chefs to discuss the here and now as well as the future of this mega trend. Discover insights, practical solutions and menu ideas you can easily implement for every sector.
A little about Mark
An initial 4-year catering apprenticeship in the navy, led Mark to study at London's Westminster Catering College. After graduating, Mark worked in many of London's major banks and solicitors' firms providing food for corporate hospitality. In the late 90's, Mark moved to Australia for one year gaining valuable insight into a hotel kitchen before returning home and after 16 years in the industry, made the decision to take a career change as an area sales manager at Brakes. However, quickly Mark's love for the kitchen returned and he was promoted to development chef for Brakes supporting national customers. In 2004, Mark was appointed Head Development Chef managing a team of 8 chefs within the Brakes Group developing the credibility of Brakes products & food, nurturing an exceptionally talented and experienced team of chefs to ultimately support our customers to drive and grow their own food offers, concepts & menus. More recently, Marks's role has adapted to Head of Food Development working with the marketing department and development chefs, supporting all food activity including; recipe and menu development, food events and exhibitions, managing the flagship innovation centres at Covent Garden and Reading, as well as being part of the wider team responsible for signing off on new product ranges for the business.
A little about Ryan
Joined Compass Group in 2015. Initially hired as our Executive Development Chef for Aviation, and charged with taking care of the UK, Irish, and aspects of the Global business, Ryan's talent and passion soon sling-shotted him across the water as Ireland's Culinary Director, after 3 years on the Emerald Isle Ryan is back in the UK as Culinary Director for Compass' Business & Industry sector – Eurest & 14Forty. With total responsibility and free reign to direct of the culinary vision, Ryan is in the perfect position to drive home his thoughts on the imaginative potential of food and its purpose for health & wellbeing
A little about Pete
Peter has been with Brakes since November 2007 having joined the team from an Industry Chef & Food Development background. Initially working in Product Development, and more recently in the Sector Marketing team, Peter has brought his industry experience and insight to the business to underpin the development of products and solutions to suit customers. Peter has been instrumental in working with customers and colleagues to bring to life relevant market trends and insight to help businesses to grow.
Peter previously worked in Development roles with the Northern Foods Group & the Oscar Mayer Group
A little about Claire
Claire Roper has been working with major meat free supplier, Quorn, since 2018. First as Business Development Innovation and now as Head of Marketing for the Foodservice divisions, bringing a wealth of experience in foodservice research and insight. Claire has been responsible for huge brand partnerships with foodservice giants such as KFC, Greggs, Harvester and Pizza Hut, amongst others. Claire had previously worked with 2 Sisters Food Group for many years as Head of Category and Innovation for Marks & Spencer Ready Meals and before moving to Quorn, enjoyed many successes as Head of Brand & Innovation at Glorious! Soups, working on partnerships with Greggs, Costa, Whitbread and Pret.
A little about Alex
With many years of experience catering in a variety of different sectors and settings, Alex has spent the last five within Unilever Food Solutions as the Executive Chef. Having studied for his Professional Chefs' Diploma at Westminster College he went on to work in Fine Dining/Michelin starred establishments, then onto an event catering company heading up a multisite operation – from fields, to exhibition venue, to art galleries. This has taught him the importance of the making sure menus are balanced and inclusive, from allergens to the growth of different trends such as plant based cookery. In his current role he has customers in both the UK and Ireland and supports them in their business by simplifying menus and concept development. As Unilever Away From Home, they are here to help.
A little about Fiona
Fiona is Client Director of the Food & Retail Team at CGA Strategy. Having joined the team in 2016, with 10 years previous experience in Blue Chip FMCG (Fast Moving Consumer Goods) companies. Her commercial insight and market context knowledge of the Out of Home environment is reflective of the work she has done across a number of high profile international operators across a variety of sectors including supply, retail, and most recently foodservice. Fiona works with Clients within the Food industry delivering actionable insights to support Clients' focus on growing their business within the Out of Home context using her market knowledge and expertise.
CGA is the data and research consultancy of choice for the out-of-home food and drinks market, specialising in market measurement, consumer research and location planning. What sets CGA apart is its ability to triangulate supply, demand and consumer data to provide the most accurate picture of the out-of-home sector. From its UK and US offices, CGA works with the world's biggest consumer brands, including drinks manufacturers, consumer brand owners, and pub, bar and restaurant retailers. CGA's mission is to use its phenomenal data and expert insight to give brands the competitive edge, and get them where they want to be, faster. http://www.cga.co.uk
A little about Chris
Chris has nearly 20 years' experience across both Retail and Foodservice Channels, having worked across a number of the UK's most iconic brands and products, including McCain, Premier and Hovis. For the last 18 month Chris has led the Brakes partnership for Nestle Professional and managed the introduction of Nestle's plant based food solution offering - Garden Gourmet.
MISSED A SESSION?
Watch any sessions you miss on demand.
We know it's tricky to take time out of your busy day, so we're making sure all the sessions are available to watch again once they've place until 8th January 2021 when the event closes. So, you have plenty of time to watch all the sessions that catch your eye.